Congressman Frelinghuysen Town Hall at TELEGRID
TELEGRID was pleased to host a Town Hall meeting by the Chairman of the House Appropriations Defense Subcommittee Rodney P. Frelinghuysen at TELEGRID's Florham Park offices on April 6th.  As the Representative for New Jersey's 11th Congressional District, which includes Picatinny Arsenal, Congressman Frelinghuysen has a unique view into the state of defense spending nationally and the status of New Jersey's defense industry. TELEGRID's Vice President, Eric Sharret, moderated the event which included TELEGRID's NJ-based supply-chain representatives, NJ-based prime contractors and TELEGRID employees.
The Town Hall covered a wide range of topics including bringing more defense-related programs to New Jersey and creating new jobs in the State.  The Congressman stressed that New Jersey possesses the core needs for the advancement of high technology, including excellent higher education institutions and local Governments committed to expanding science and technology in the state.  He expressed his desire to continue the legacy of innovation embedded in New Jersey by the likes of Thomas Edison, Bell Labs, AT&T and the former Fort Monmouth base.
The Town Hall provided a positive vision of the potential for success in moving New Jersey's defense industry forward. It also reaffirmed the attendees belief that New Jersey has a committed leader in Washington, DC who is knowledgeable of the state of the defense industry and is committed to advancing it and creating more jobs in New Jersey.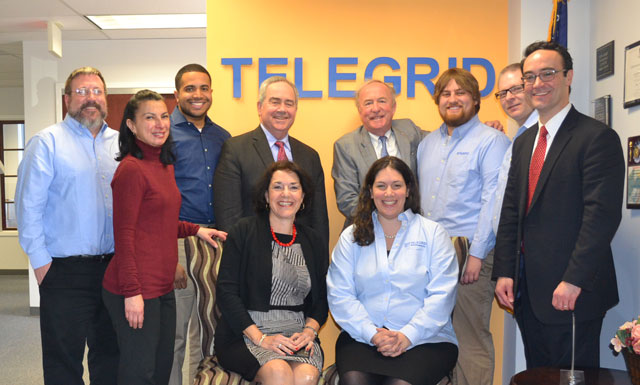 ---
Single Sign-On Authentication/ Authorization for the Military
TELEGRID is pleased to introduce its new Secure Multi-Web Remoting Tool for the Enterprise (SMRTe). The SMRTe, an enterprise version of the SMRT currently deployed by DISA, is a Single-Sign On Authentication and Authorization proxy designed specifically for the US Military. It is designed to solve the Military's biggest challenges with the deployment of COTS SSO solutions
The SMRTe was designed for CAC-enabled PKI that utilize mutual authentication.  Administrators can easily select DoD certificate credentials to cross reference in a AAA server (e.g., RADIUS, TACACS+, LDAP, etc.)
The SMRTe allows non-compliant devices that utilize local username/ passwords to integrate into a centralized AAA enterprise architecture
The SMRTe was designed to connect to Military systems utilizing console interfaces (e.g., Telnet, VT100, etc.)
The SMRTe is STIG compliant thereby simplifying certification efforts
To download the SMRTe datasheet and learn more about our other Cybersecurity Tools visit our website.
---
AFCEA Defensive Cyber Operations
Visit us at the AFCEA Defensive Cyber Operations Symposium on April 20-22 at the Walter E. Washington Convention Center.  TELEGRID engineers will be in Booth 1021 to discuss ongoing work with DISA including Single Sign-On (SSO), Authentication/ Authorization and Embedded Software Security.